MgO Board is a strong, high quality, fire-proof, mineral-based building material used to replace plywood, fiber cement panels, OSB and gypsum wallboards. It is an extremely versatile product for use with interior and exterior construction. It is mading from bonding certain elements (including magnesium and oxygen) which results in an extremely strong cement-like material.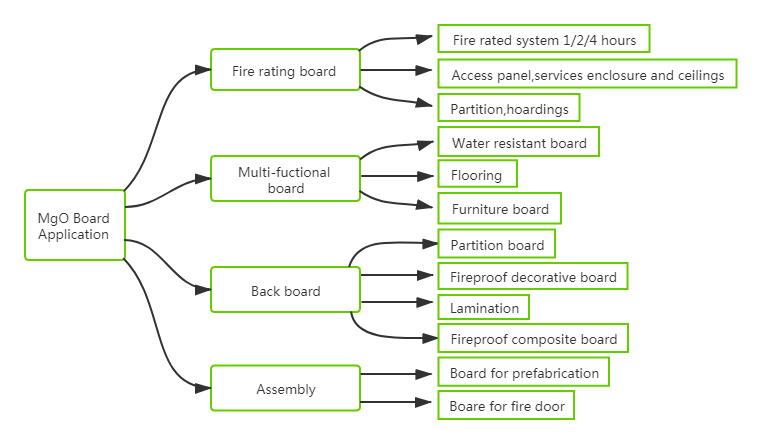 Using Mgo Board result in lower construction costs as well as maintenance costs and display superior performance compared to traditional wood,gypsum and cement-based products. Exterior and interior wallboards made with magnesium oxide are not only strong , they also known to be fire-resistant , mold proof ,non-toxic,insulating and hold up well in water.
MgO Board is a fire proof and a thermal insulation building material. It can be used for a number of applications including wall and ceiling linings,exterior cladding,fascia's , soffits , tile backing and flooring underlay.
MgO Board is non-combustible and can achieve fire ratings as high as 4 hours given the correct installation.It can be used for sound studios,schools,public areas,movie theatres,train and bus partitioning,boat partitioning,shopping centers and any area where the fireproof function is necessary.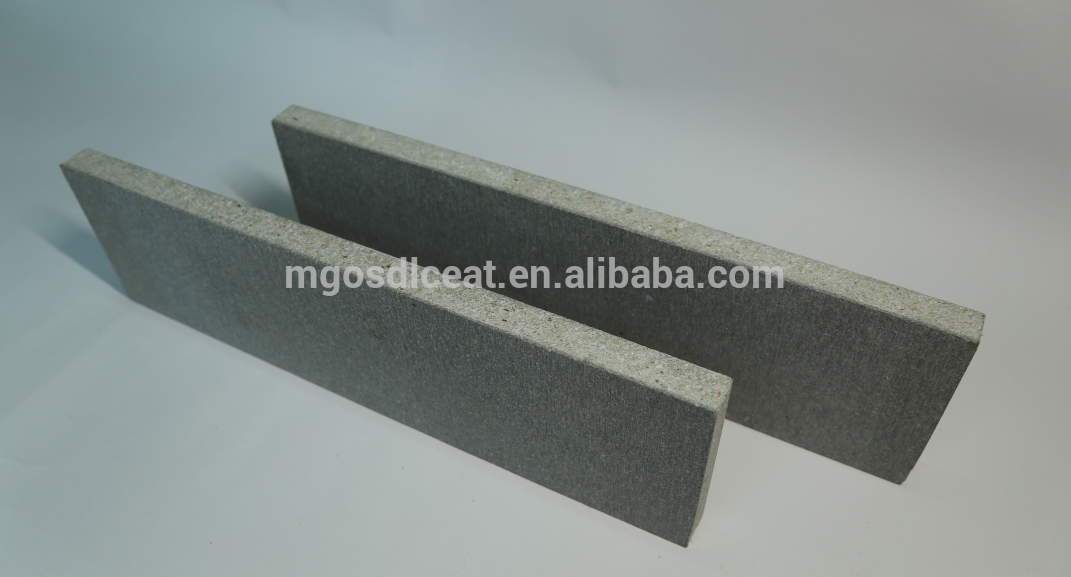 Non-combustible White or Grey MgO Greenhouse Framework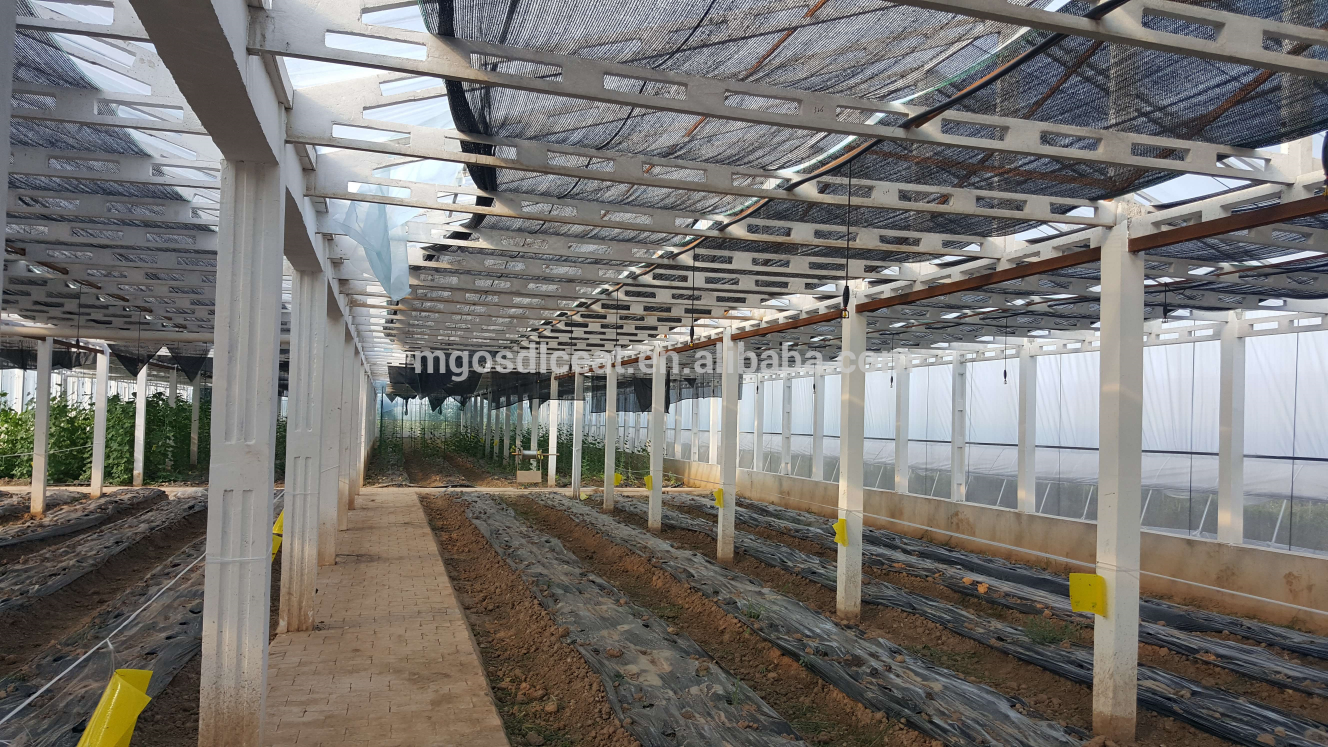 Product Series

Production process: no industrial "three wastes", no toxic substance discharge.
Finished products: fire resistance, high temperature resistance, no release of toxic substances, fully environmentally friendly products, superior performance.
Product display: Lightweight energy-saving composite wall panels, floors, fireproof decorative panels, exterior wall hanging panels, anti-corrosion insulation tiles, magnesium oxide flat panels, Magnesium Oxysulfate sanded panels, etc.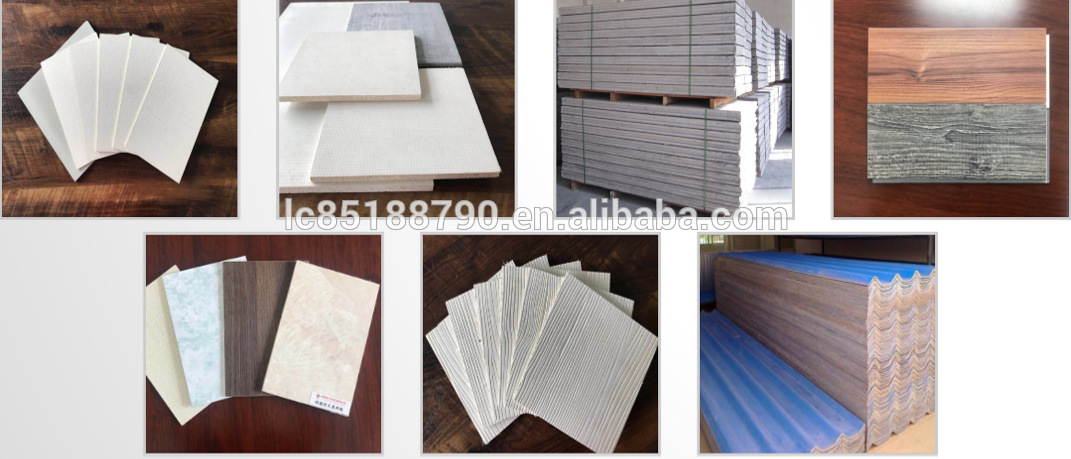 Storage and handling
• It is the responsibility of the builder to ensure that the product meets aesthetic requirements before installation.
• Ensure that all boards are stored under cover and kept dry. If boards become wet they must be dried prior to installation.
• Our Factory will not be responsible for rectifying obvious aesthetic surface variations following installation.
• Carry boards in the vertical position as this will avoid bending and possible breakage.
• MGO Premium boards must be stored flat on a smooth surface. Precaution should be taken that edges and corners.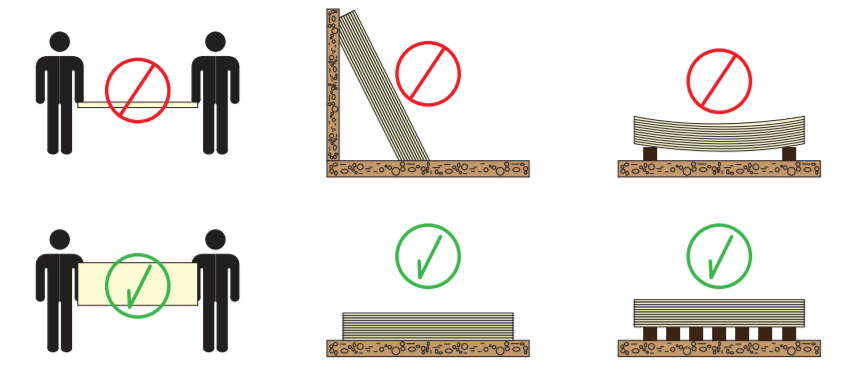 Packaging & Shipping
1.Strong plywood pallet 2.Strapped with PET rope 3.Protect corner & edges 4.PE film covered on the 6 surfaces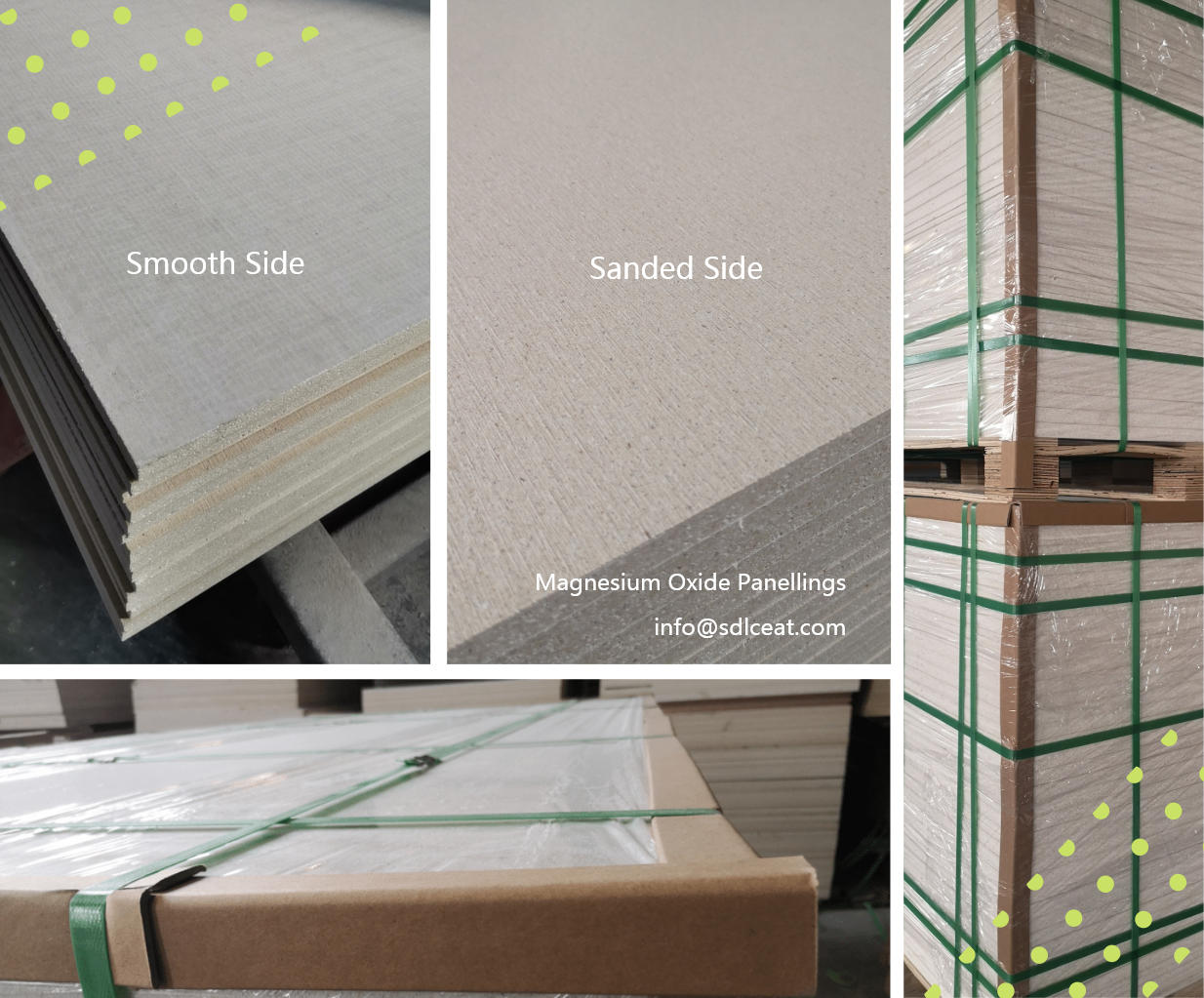 Company Information


Shandong Lanchuang Economy and Trade Co., Ltd. was founded in 2012. We focus on MgO board business. We are the export agent of China Magnesite & Material Association, and the buying agent of Magnesium Oxide Cement Association(MOCA). We are a member company of Shandong Fairyland Infrastructure Group Co.Ltd.,who has a history of 27 years in real estate development business.
China Magnesite Material Association(CMMA) is a national first-level association approved by the Ministry of Civil Affairs and established under the operational guidance of relevant ministries and commissions.Business Scope: Industry Management, Information Exchange, Business Training, Journal Editor, Professional Exhibition, International Cooperation, Consulting Services etc.CMMA Members are the national magnesia material production enterprises, the products enterprises with magnesia material as raw materials, the related materials production, equipment manufacturing, product circulation, users, scientific research institutes, design units, experts and scholars engaged in magnesite research and development.
Looking for ideal Non-combustible MgO Greenhouse Framework Manufacturer & supplier ? We have a wide selection at great prices to help you get creative. All the MgO Protection Structural Columns are quality guaranteed. We are China Origin Factory of MgO Protection Beam. If you have any question, please feel free to contact us.