magnesium Oxychloride external wall panel factory price
Our products are highly energy efficient, non-toxic, and mould- and asbestos-free. Moreover, they are 100 per cent recyclable and they have a low carbon-footprint. Thanks to these "green" features, our products contribute directly to the sustainability of any project in which they are used.
What thickness of MgO should I use for my project?
Ceilings: For ceilings where the board will be fastened by screw to light gauge steel or wood use 8mm or thicker. Use a thicker board if planning to countersink the screw head. For drop down ceilings using MgO as panels, use 2mm or 6mm.
Walls: For most walls a board that is 10mm to 12mm is common. For walls requiring greater fire and impact resistance use a board that is 15mm to 20mm thick.
For walls that have continuous backing, cement or rigid insulation, a thinner board can be used. This is important when weight is a concern. For example, trailer homes have used 6mm as fully supported wall covering boards.
For applications where more strength is needed such as sports courts, or where sound reduction is needed, or for use to support bar countertops, use a thicker board at 20mm.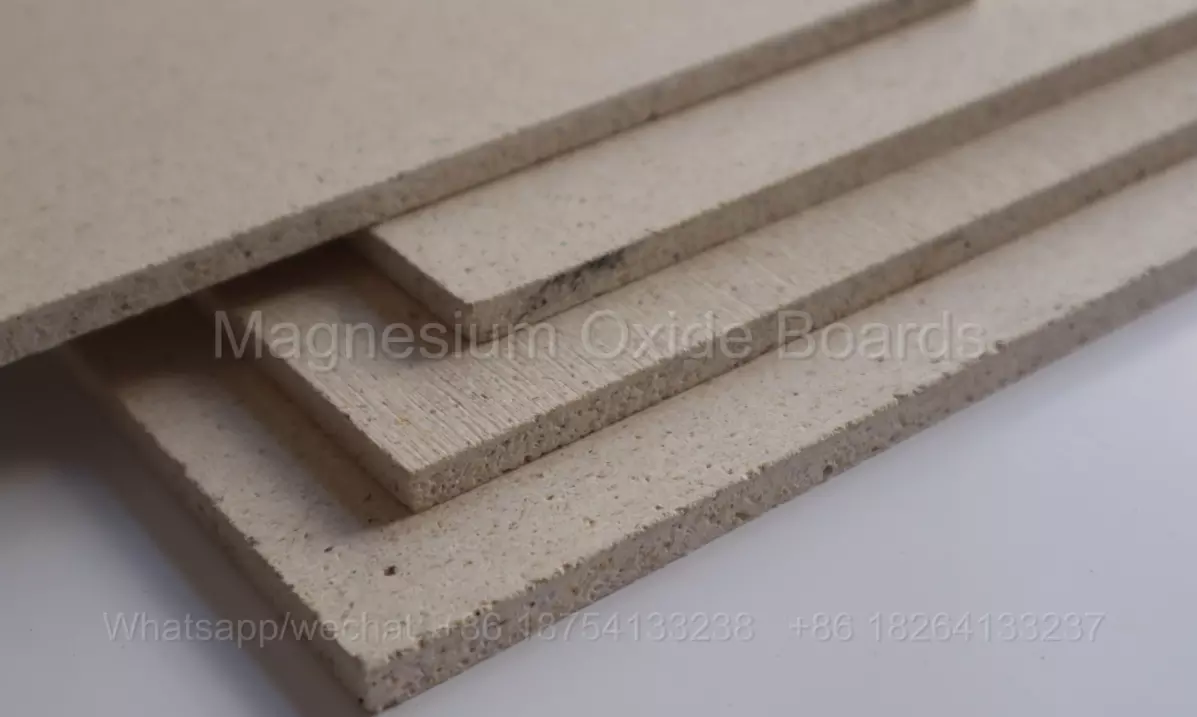 Factory Inspection Report

Product name

12mm MgO Board

Date of manufacture

2020.10.7

Specification type

12mm

Ambient temperature

28

Date of testing

2020/10/15

Sample quantity

4

Testing items

test method

Eligibility criteria

Company criteria

Test determination

Density

GB/T 33544-2017

≥1.1

≥1.1

1.12g/cm3

Flexural strength (Machine direction)

GB/T 33544-2017

≥8Mpa

≥20Mpa

24Mpa;29Mpa

Flexural strength (Cross-machine direction)

GB/T 33544-2017

≥8Mpa

≥20Mpa

22Mpa;27Mpa

Screw holding force

GB/T 33544-2017

≥35N/mm

≥55N/mm

123

Water absorption

GB/T 33544-2017

≤20%

≤20%

13.5%

Moisture content

GB/T 33544-2017

≤8%

≤5%

5.90%

Chloride ion

GB/T 33544-2017

≤5%

≤3.5%

3.02%

Thickness expansion rate of water absorption

GB/T 33544-2017

≤0.3%

<0.1%

<0.1%

Thickness deviation

GB/T 33544-2017

±0.5mm

<±0.3mm

<0.3mm

Length deviation

GB/T 33544-2017

±2mm

<±1mm

<1mm

Width error

GB/T 33544-2017

±2mm

<±1mm

<1mm

Diagonal error

GB/T 33544-2017

≤5

<±2mm

<2mm


• Green choice • Empowering
• Sustainable • Living Underlayer Panels

Installation Tools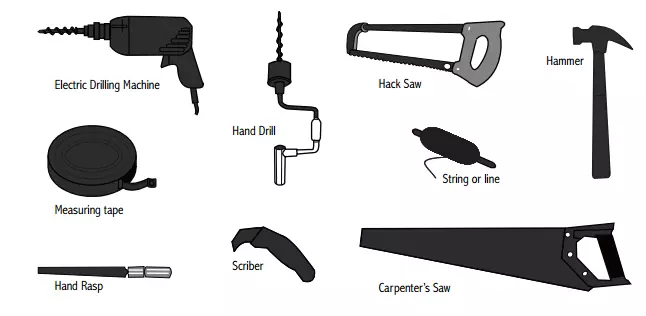 Frequently Asked Questions
A1: MgO Board is a strong, high quality, fire-proof, mineral-based building material used to replace plywood, fiber cement panels, OSB and gypsum wallboards. It is an extremely versatile product for use with interior and exterior construction. It is mading from bonding certain elements (including MgO nesium and oxygen) which results in an extremely strong cement-like material. Similar compounds have been used for construction purposes for hundreds of years in such world-famous sites such as the Great Wall of China, Rome's Pantheon, and extensively throughout one of the world's tallest buildings, Taipei 101.
Expansive deposits of MgO nesium oxide can be found in China, Europe, and Canada. The great White Mountains in China have so much natural MgO, it is estimated there is enough to last another 800 years at today's rate of consumption. MgO panel is an incredible building material with seemingly unlimited uses. It can be used in place of drywall, and some of the many applications include sub-flooring and tile backer, ceilings, walls, exteriors, soffits, sheathing, coding substrates, shaft-liner, bathtub enclosures, and exterior siding. When used for exterior projects it must be coated or protected from the elements.
MgO board is harder and stronger than drywall, and it is resistant to fire, insects, mold, mildew, and rot. It is sound and impact resistant, and has good insulating characteristics. It's noncombustible and non-toxic, has a receptive bonding surface, and contains no dangerous toxins like some other building materials. One exciting characteristic about MgO nesium board is that it's lightweight while still being very, very strong. Therefore, a smaller amount of MgO board can do the same job (or better) as a greater amount of another material, such as sheetrock. And don't forget, because MgO board is so moisture-resistant, it lasts a very long time. The Great Wall of China is a perfect example of that!
MgO panel can be sawed, drilled, router-shaped, scored and snapped, nailed, and painted. It's many uses in the construction field include fireproof materials for ceilings and walls in every type of construction including apartment complexes, theaters, airports, hospitals, and much more.
This amazingly versatile product also happens to be very green (environmentally friendly – not the color green). It has no ammonia, formaldehyde, benzene, silica, or asbestos, and it is completely safe for humans. It's a natural product that can be completely recycled, so it leaves a very small carbon footprint, and has no negative impact on landfills.
MgO panel is available in a variety of sizes and thicknesses, it comes in a choice of basic colors and textures, and there are different grades and strengths to choose from, depending on the application. Because it is so hard, there is no need to place joints on a stud. And because it is so stiff, thin boards can be used in place of thicker boards of another material.
A2: MgO Board is a unique, cost-effective building material available across the U.S. The product has been engineered to resolve some of the toughest building challenges faced by architects, contractors, installers, builders and consumers. These include resistance to fire, moisture, mold, mildew, fungus and insects.
Q3: What are the various applications of MgO Board?
A3: MgO Board is an extremely versatile product and can be used in many applications both interior and exterior.
Exterior Applications: Interior Applications: Specialty Applications:
Wall sheathing Wall panels Office cubicles
Fascia Ceiling Board Room dividers
Soffit Tile backer Structural Insulated Panels (SIPS)\
Trim Drop ceiling tiles
Lap Siding Fire wall system
Q4: What dimensions are commonly used to define Mgo Panels?
A4: MgO Panels are sold in standard 4 × 8 ft sheets and in multiple thickness from 6mm to 20mm.
Lab Images
The research institute laboratory is responsible for the company's raw material entry inspection, product process inspection, product delivery inspection, new product research and development experiments, verification and testing. 
The laboratory can perform apparent density, flexural strength, impact strength, moisture content, dry shrinkage, swelling rate, screw holding force, water absorption, softening coefficient, embrittlement coefficient, dry warpage rate, free chloride ion, resistance Testing of items such as halogen return, thermal conductivity, compressive strength, etc.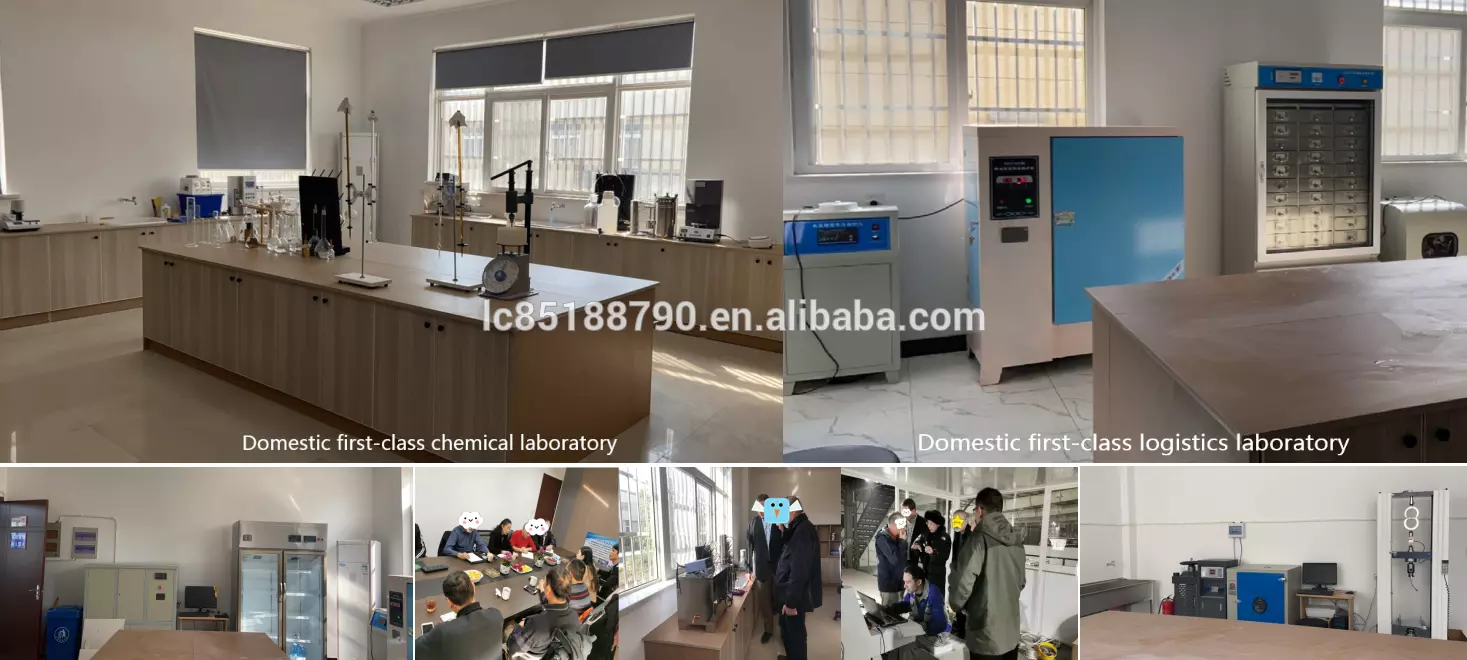 Packing and Shipment
1.plywood pallet 2.Strapped with PET rope
3,Protect corner & edges 4.PE film covered on the 6 surfaces

Applications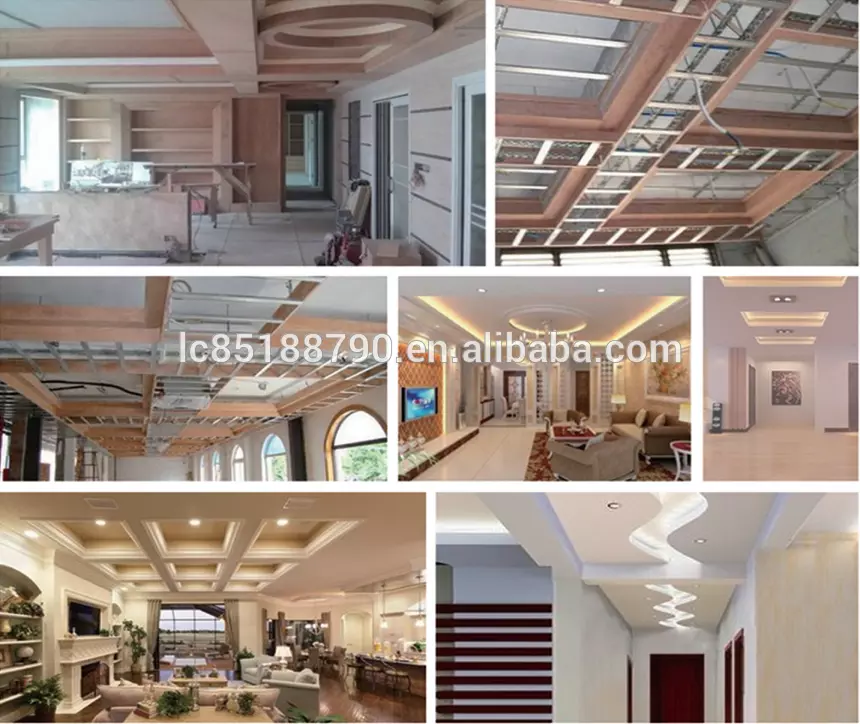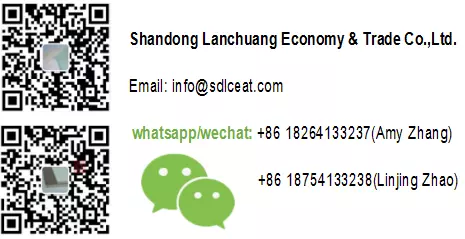 Looking for ideal Bulk Buy Mdf Sheets Manufacturer & supplier ? We have a wide selection at great prices to help you get creative. All the Magnesium Boards Factory Llc are quality guaranteed. We are China Origin Factory of Mgo Board Bunnings. If you have any question, please feel free to contact us.