Product advantages
MgO Board is harder and stronger than drywall, and it is resistant to fire, insects, mold, mildew, and rot. It is sound and impact resistant, and has good insulating characteristics. It's noncombustible and non-toxic, has a receptive bonding surface, and contains no dangerous toxins like some other building materials. One exciting characteristic about Magnesium Board is that it's lightweight while still being very, very strong. Therefore, a smaller amount of Mgo Board can do the same job (or better) as a greater amount of another material, such as sheetrock. And don't forget, because MgO board is so moisture-resistant, it lasts a very long time. The Great Wall of China is a perfect example of that!ering
Ba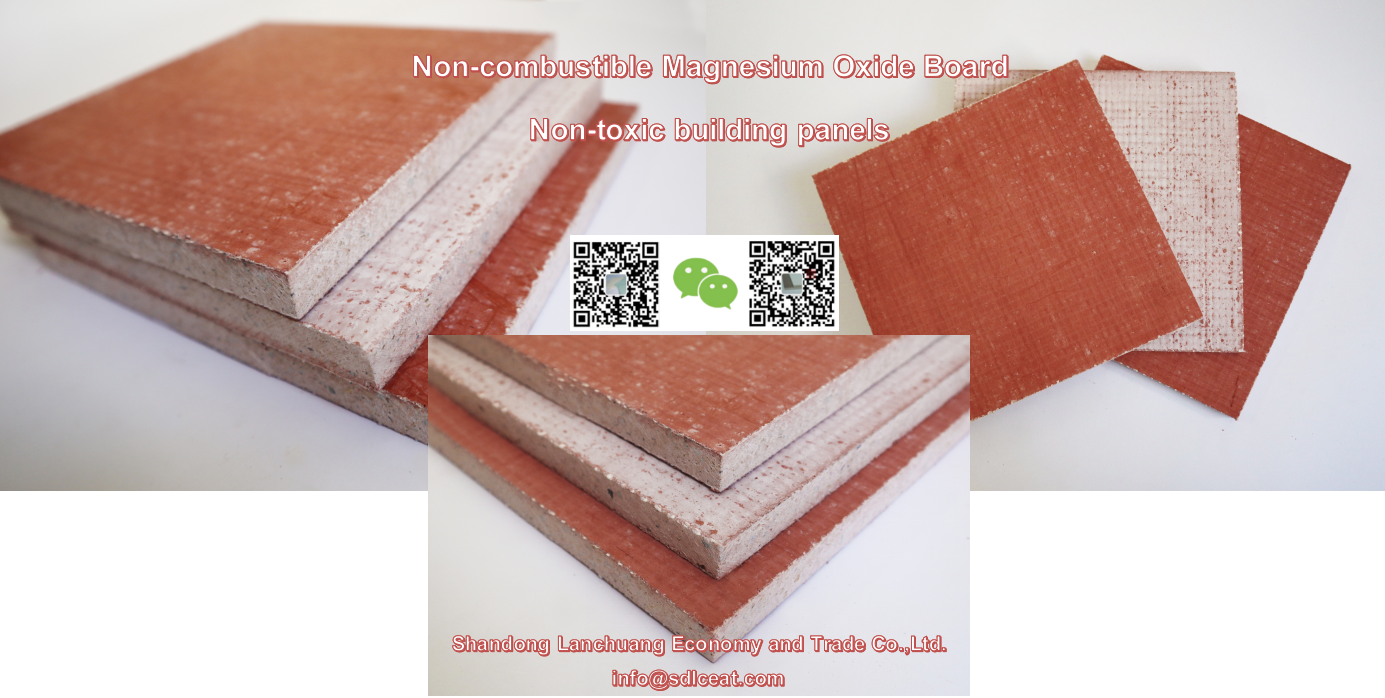 100% non-toxic Eco-frindly magnesium external Dry Wall Board
Company Introduction
Shandong Lanchuang Economy and Trade Co.,Ltd. was founded in 2012.Its registered capital is 10 million RMB.Its main business scope is building and decoration material,import and export business.As a subordinate company of Shandong Fairyland Infrastructure Group,Shandong Lanchuang Economy and Trade Co.,Ltd. is the platform for the integration of economic and trade business resources of the Group Company.
Shandong Lanchuang Economy and Trade Co.,Ltd. is the executive director company of China Magnesite Materials Association(CMMA).It works as exporting and international exchange platform for the magnesite industry in China.It was appointed by CMMA the export agent for our members. Shandong Lanchuang Economy and Trade Co.,Ltd. is responsible for the international exchange,resources docking and product exporting for CMMA members.Our products for exporting are new environment-friendly building materials represented by MGO BOARD.
In recent years,Shandong Lanchuang has organized our CMMA members to investigate the foreign markets in the US,Canada,Australia,Germany,Sweden and Japan,and has been connected with the governments,counterpart associations,research institutes and importing enterprises in these areas.At present,Lanchuang has established good economic and trade contacts with the US,Canada,Australia,Japan and Germany,and exported the products to some of the above regions. It has accumulated a high reputation and has been widely praised by the domestic and international circles.



--FAQ--
Q1: What are MgO nesium Oxide Boards made of? What are MgO boards made of? What is the chloride content of your MgO Board?
A1: It is made by combining the carbon out of MgO nesium carbonite; commonly called "MgO" due to its chemical composition of MgO nesium (chemical symbol Mg) and oxygen (chemical symbol O). When oxygen is combined with MgO nesium under heat and pressure, it can produce a stone-like material: MgO. It is ground up into a powder, which is then combined with water to make a cement-like (adhesive) material. MgO also contains other components but MgO is the primary component.
Pure MgO nesium, in its raw form, burns. MgO, however, is completely nonflammable and is used for fireproofing.
The chloride content of our MgO panel is regulated during our manufacturing process and our boards average approximately 8%. Additionally, our dissolvable (free) chloride ion content is less than 5% and our sulfate content averages 0.2%. This is not to be confused with the MgO nesium Chloride content, which is 40%.
Q2: Are any toxic or hazardous ingredients used in making Mgo Panels?
A2: MgO Panels are made from natural minerals, MgO nesium oxide, Chloride, and Sulphate otherwise known as Epsom salts, along with wood dust (cellulose) perlite or vermiculite and a glass fiber mesh. There are no volatile organic compounds or toxic ingredients. Caution: while the materials used are not harmful, it is strongly recommended everyone wear proper silica/concrete dust respirators when using MgO due to the dust created while cutting and sanding.
Q3: How do you store MgO Boards?
A3: MgO can be stored easily indoors. It is highly resistant to moisture, and humidity making it easy to store. MgOshould be stored inside in a cool dry place as with any sheet building material. To protect the edges and corners, carry boards on their side. Stack boards flat on dunnage, loose wood, matting or other material and not directly on the ground. Do not allow MgO to bow. Do not stack any other materials on top of MgO. Before installing MgO acclimate the panels for 48 hours in the room where they will be installed.
Q4:What are the exporting ports ?
A4: Qingdao,Tianjin,Shanghai
Q5:How long is our delivery time ?
A5: Generally it is 20 days, it is according to quantity.
Q6: Do you provide samples? Is it free or extra ?
A6: Yes, we could offer the samples for free,customer needs to pay for the freight.
Q7: What is your terms of payment ?
A7: Payment<=1000USD, 100% in advance.
Payment>=1000USD, 30% T/T in advance ,balance before the goods delivering from facotory.
Lab Images
The research institute laboratory is responsible for the company's raw material entry inspection, product process inspection, product delivery inspection, new product research and development experiments, verification and testing. 
The laboratory can perform apparent density, flexural strength, impact strength, moisture content, dry shrinkage, swelling rate, screw holding force, water absorption, softening coefficient, embrittlement coefficient, dry warpage rate, free chloride ion, resistance Testing of items such as halogen return, thermal conductivity, compressive strength, etc.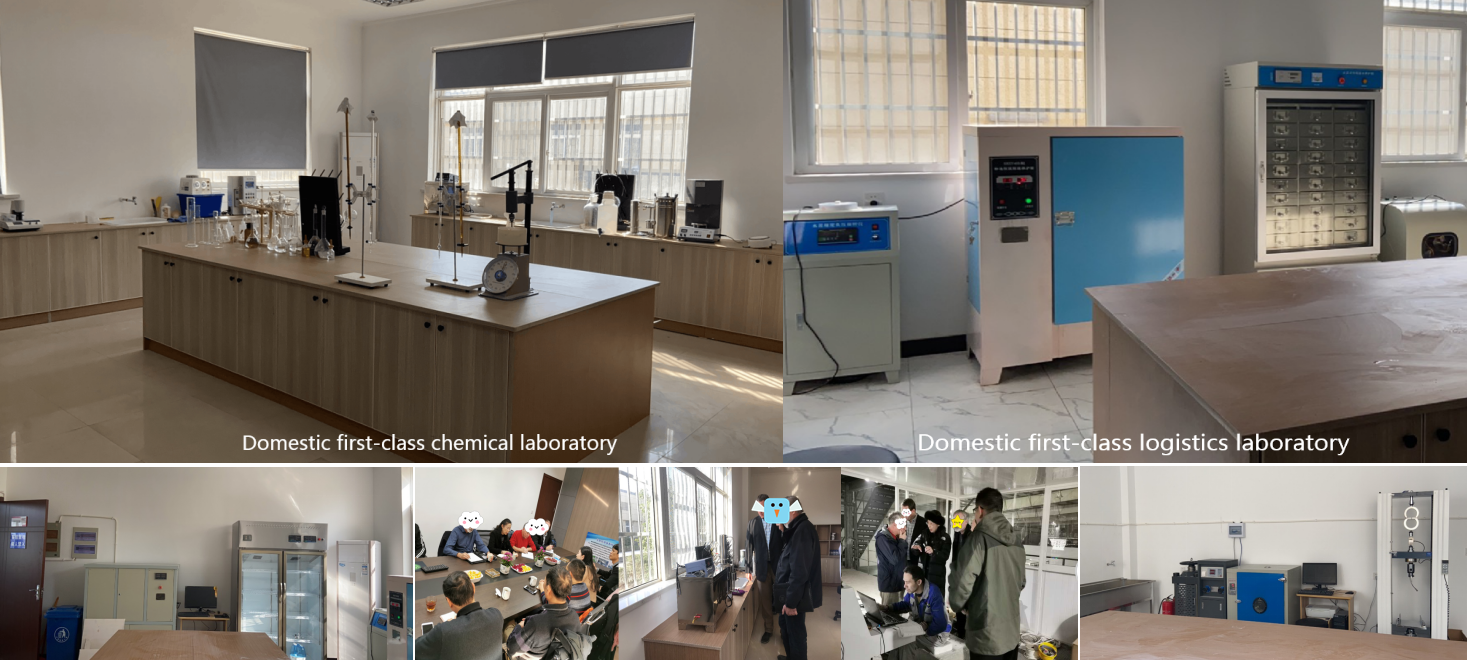 Invention patents
Our Products

Application(partial)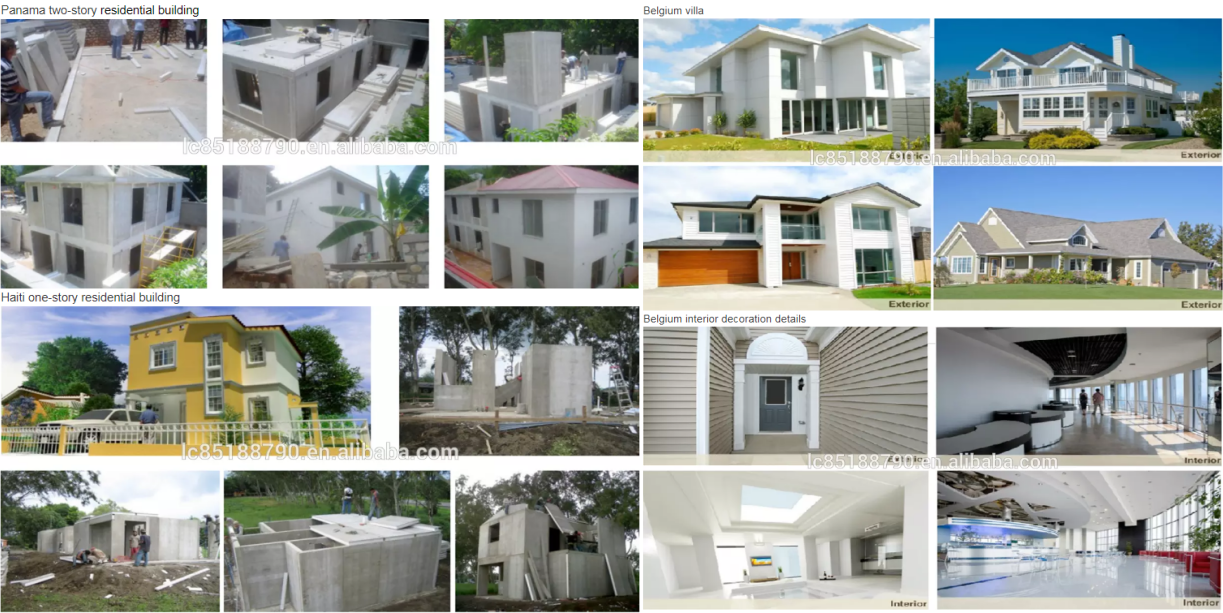 Shandong Lanchuang Economy & Trade Co.,Ltd.
Add:Rm314,#1Building,Yiqu,Liangzhuangxinqu,Jianshe Road,Jinan,Shandong,China.
Tell:0531 85188790 Fax:0531 85188391
Office Tell:+86 0531 85188790 Fax:+86 0531 85188391
Looking for ideal 100% Non Toxic Eco-frindly Wall Boards Manufacturer & supplier ? We have a wide selection at great prices to help you get creative. All the Magnesium Oxide External Wall Panels are quality guaranteed. We are China Origin Factory of Mgo Dry Wall Board. If you have any question, please feel free to contact us.