6mm waterproof double-side Decorative Magnesium Oxide Wall Panels
History of MgO Boards
Magnesium oxychloride building boards, a relatively new sheeting material, are used in the construction industry as an alternative to plywood, gypsum plasterboard, fibre-cement and other sheeting materials. They are used in a variety of internal and external applications including sheathing, wall/ceiling linings, render carrier systems and prefabricated wall systems. Magnesium oxychloride boards are typically produced from magnesium oxychloride cement combined with filler materials such as wood and perlite.
Magnesia cement uses in masonry construction is ancient. It was used primarily as a mortar component and stabilizer for soil bricks. Magnesia has also been identified in the Great Wall of China and other ancient landmarks. Roman cement is reported to have contained high levels of magnesia.
In the West,Portland cement?replaced magnesia for masonry uses in the 20th century when energy was cheap (see energy efficiency) and mold infection was poorly understood.
However, some projects continued to use magnesia. New York City's Brooklyn Bridge?base is made from locally mined cement, a mixture of calcium oxide?and magnesia cement commonly called Rosendale cement, the only natural non-fired cement made in the US.
Due to its fire resistance and safety ratings, New York and New Jersey were early adopters of magnesia cement board manufactured by Dragon Board in early 2010. Florida has adopted magnesia boards for mold/mildew resistance. Innova Eco Building System obtained the first approvals for structural uses of a Magnesium Board Structural Insulated Panel. The magnesia board panels are load bearing, hurricane and impact tested magnesia cement structural insulated panels, obtaining a Miami Dade NOA certification for the high velocity hurricane wind zones of Florida, +180 mph winds.
Located in Taipei, Taiwan, magnesia board can be found on all 101 stories of Taipei 101, currently the eighth tallest building in the world. Magnesia sheeting was used on the inside and outside of all the walls, fireproofing beams and as the sub-floor sheathing.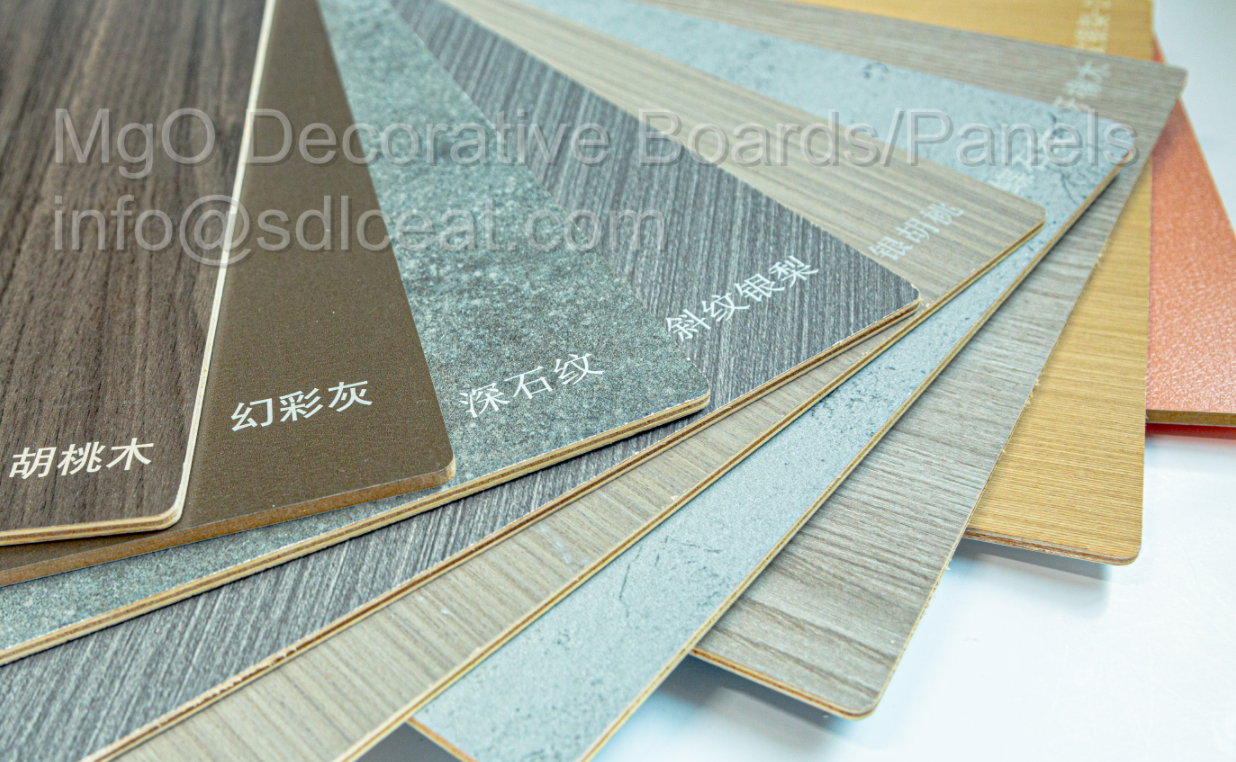 Features
√ It is virtually impervious to water, fire, insects and chemicals.
√ It is 100% No asbestos and non-toxic.
√ It does not feed mold or mildew.
√ It is environmentally friendly construction material.
√ It is light weight and easy installation.
Specification
√ Thickness : 6mm(double-side)

√ Standard size 1220*2440mm, 1200*2400mm.
√ Special sizes available by special order.
Description
Magnesium Oxide Board also called MgO Board and Fireproof Board. It is an innovative mineral based environmentally friendly green building material.magnesium oxide board (Mgo Board), is a new building material widely used in construction and decoration field. It's made from 100% natural materials, such as magnesium oxide and magnesium sulphate as the main raw materials, mixing perlite, fiber glass mesh & non-woven, saw dust in a certain proportion. It's free of harmful substances and eco-friendly. It has natural advantageous features like superior strength, fireproofing, waterproofing, thermal & sound insulation, easy installation, environmentally friendly, etc.
Our Laboratory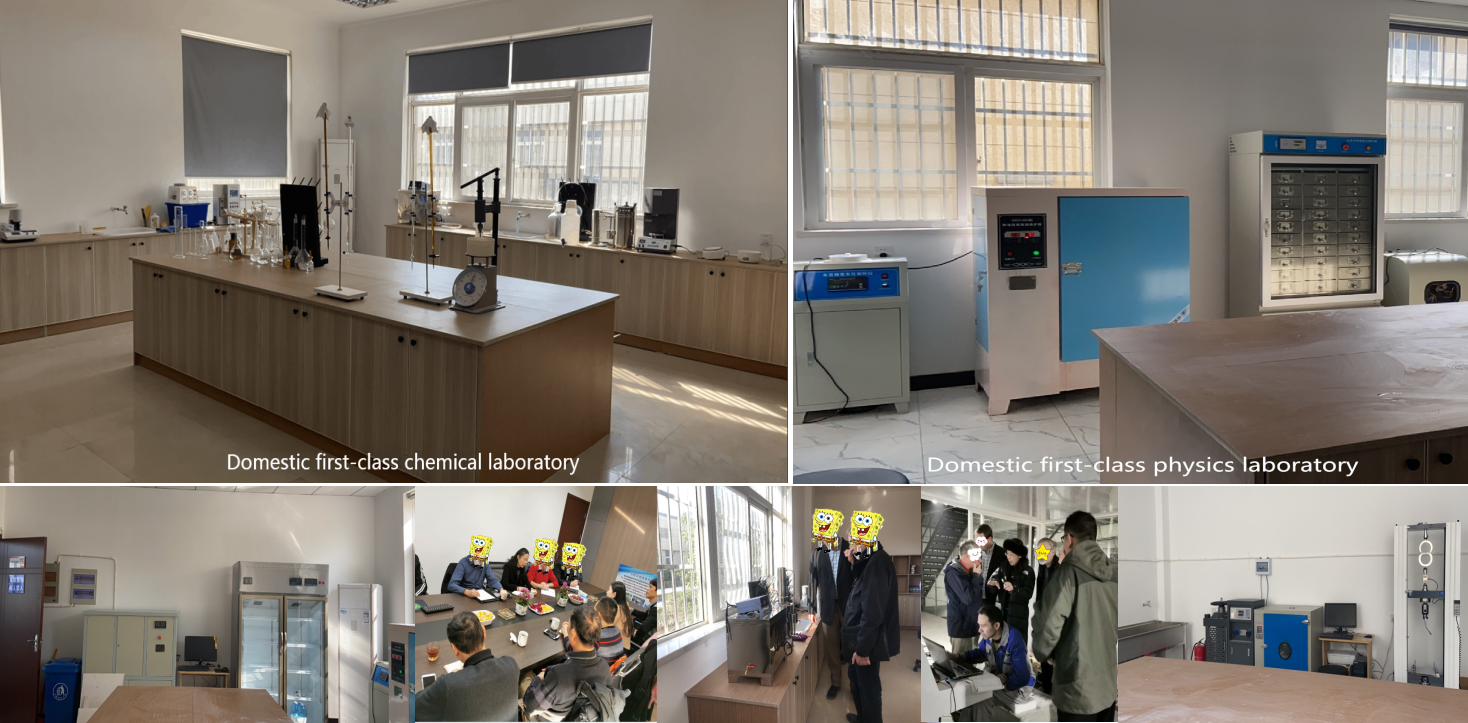 The research institute laboratory is responsible for the company's raw material entry inspection, product process inspection, product delivery inspection, new product development experiment, verification and testing.
The laboratory can perform apparent density, flexural strength, impact strength, elongation, dry shrinkage, swelling rate, grip strength, water absorption, softening coefficient, embrittlement coefficient, dry warpage rate, free chloride ion, anti-return Inspection of halogen, high temperature coefficient, compressive strength and other items.

The following three invention patents. There are also 21 utility model patents.
(1) Anti-moisture absorption and halogen reversion magnesite cement
(2) Non-deformed magnesite cement
(3) Anti-whitening and fading magnesite cement
Packing&Shipping
1.Strong plywood pallet

2.Strapped with PET rope
3.Protect corner & edges
4.PE film covered on the 6 surfaces




Cases



Company Introduction
Shandong Lanchuang Economy and Trade Co.,Ltd. was founded in 2012.Its registered capital is 10 million RMB.Its main business scope is building and decoration material,import and export business.As a subordinate company of Shandong Fairyland Infrastructure Group,Shandong Lanchuang Economy and Trade Co.,Ltd. is the platform for the integration of economic and trade business resources of the Group Company.
Shandong Lanchuang Economy and Trade Co.,Ltd. is the executive director company of China Magnesite Materials Association(CMMA).It works as exporting and international exchange platform for the magnesite industry in China.It was appointed by CMMA the export agent for our members. Shandong Lanchuang Economy and Trade Co.,Ltd. is responsible for the international exchange,resources docking and product exporting for CMMA members.Our products for exporting are new environment-friendly building materials represented by MGO BOARD.
In recent years,Shandong Lanchuang has organized our CMMA members to investigate the foreign markets in the US,Canada,Australia,Germany,Sweden and Japan,and has been connected with the governments,counterpart associations,research institutes and importing enterprises in these areas.At present,Lanchuang has established good economic and trade contacts with the US,Canada,Australia,Japan and Germany,and exported the products to some of the above regions. It has accumulated a high reputation and has been widely praised by the domestic and international circles.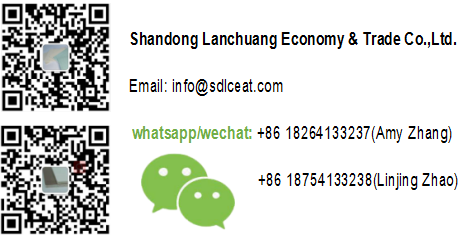 Looking for ideal 6mm Fire Rated Decorative MgO Boards Manufacturer & supplier ? We have a wide selection at great prices to help you get creative. All the Waterproof Decorative
Magnesium Oxide Panel
are quality guaranteed. We are China Origin Factory of Double-side Colorfull MGO Board. If you have any question, please feel free to contact us.