Shandong Lanchuang Economy and Trade Co., Ltd. was founded in 2012. We focus on MgO Board business. We are the export agent of China Magnesite & Material Association, and the buying agent of Magnesium Oxide Cement Association(MOCA). We are a member company of Shandong Fairyland Infrastructure Group.Shandong Fairyland Infrastructure Group Co.,Ltd. has a history of 27 years in real estate development business.
In recent years,Shandong Lanchuang has organized our CMMA members to investigate the foreign markets in the US,Canada,Australia,Germany,Sweden and Japan,and has been connected with the governments,counterpart associations,research institutes and importing enterprises in these areas.At present,Lanchuang has established good economic and trade contacts with the US,Canada,Australia,Japan and Germany,and exported the products to some of the above regions. It has accumulated a high reputation and has been widely praised by the domestic and international circles.
6mm single-sided Laminated Melamine Faced Decorative MgO MFC Wall Panels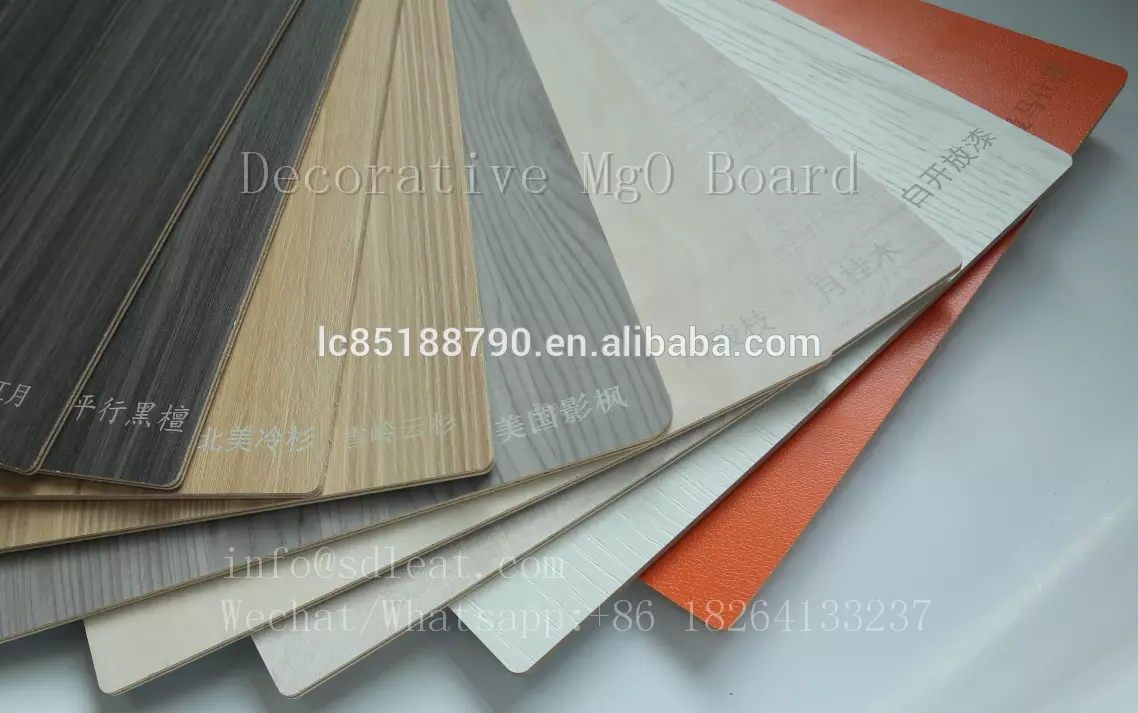 Fire-resistant Feature:
We use patented technology to penetrate and stick directly.
The surface of the board is directly laminated with melamine paper, without any interlayer in the middle, which improves the fire resistance level. It has no formaldehyde, no phenolic glue, high bonding strength, and good fire resistance. , Is a national A-level (national standard) Fireproof Board, the flame lasts for zero burning time, 800 ℃ does not burn, 1200 ℃ no flame, in line with the national A-level fire protection standards, the fire resistance limit reaches more than 4 hours, can be absorbed in the process of burning A large amount of heat energy prevents the fire from spreading and delays the increase of the surrounding temperature.
Waterproof Feature:
Our Melamine surface decorative Magnesium Oxide Board can be boiled for 4 hours without the layers unfloding. In dry, cold and sloping weather, the performance is always stable, unaffected by condensed water droplets and vertical air, even if it is soaked in water for several days, it can be used normally after being recovered from naturally dried. It will not be deformed and affect the strength,and there're no No water droplets,no condensation phenomenons.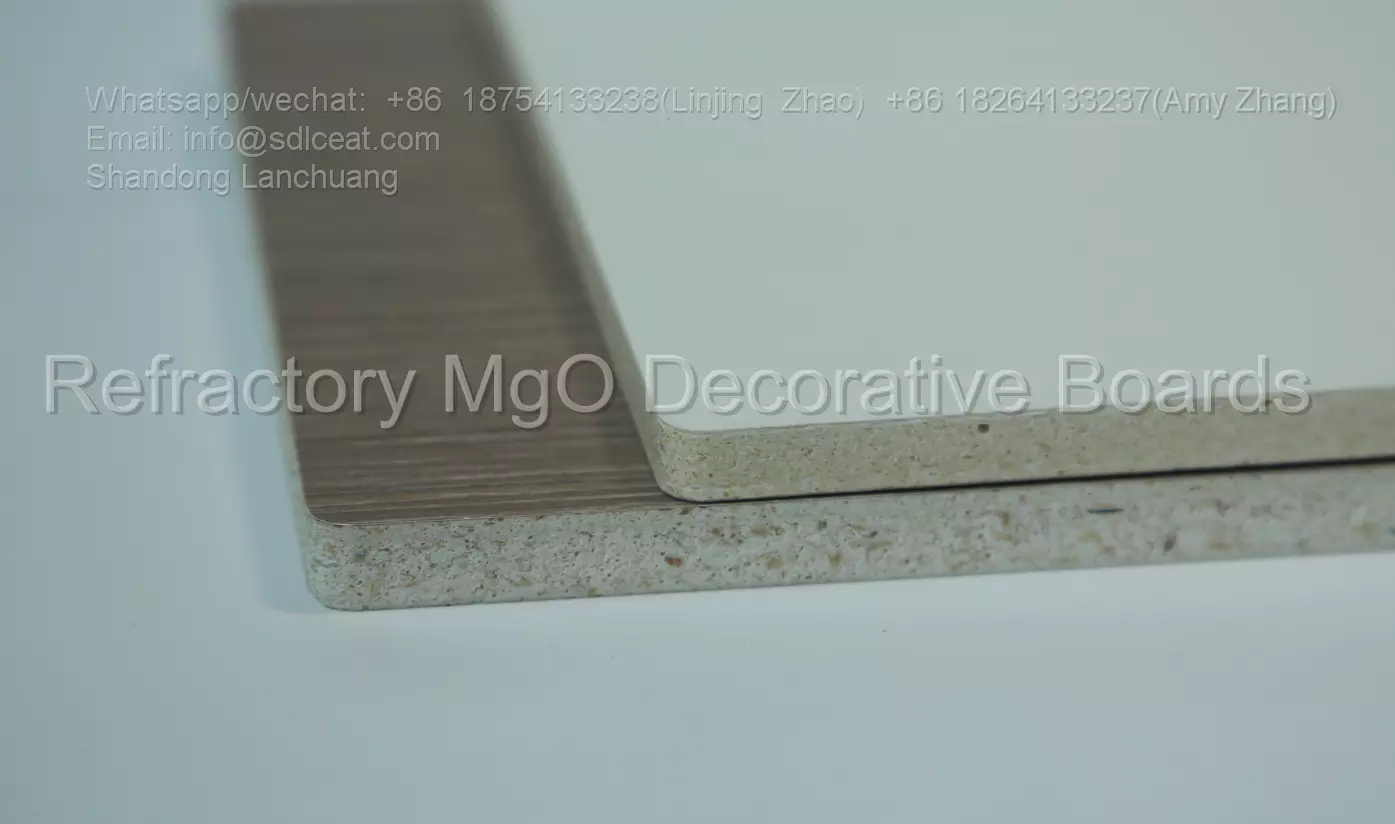 Parameters
Length

2440mm

Width

1220mm

Thickness

3mm,6mm,8mm,12mm,15mm,18mm

Density

1.0-1.4G/CM³

Impermeability

No water droplets,no condensation

Bending Strength

29MPA

Moisture Content

≤10%

Chlorine Ion Content

≤5%

Moisture Deflection

0.2MM

Dry Shrinkage

≤0.3%

Surface Resistant to Dry Heat

No cracks, no blisters

Combustion Performance

Class A

Moisture Movement

≤0.6%

Surface Crack Resistance

0 level

Fire-resistant Limit

>2Hrs

Screw Holding Force

≥15N/MM

Veneer Bonding Strength

1.1MPA

Air Insulation of Sound

>42DB

Impact Strength

>6.0KJ/M²

Thermal Conductivity

0.109 temperature equalization 30±5℃

Flexural Strength After Drying

15MPA

100% environmental protection:

No radioactive materials, no formaldehyde, no asbestos, no benzene.

Water Permeability

No significant wetting or water droplets on the back