Fire-resistant Feature:
We use patented technology to penetrate and stick directly.
The surface of the board is directly laminated with melamine paper, without any interlayer in the middle, which improves the fire resistance level. It has no formaldehyde, no phenolic glue, high bonding strength, and good fire resistance. , Is a national A-level (national standard) Fireproof Board, the flame lasts for zero burning time, 800 ℃ does not burn, 1200 ℃ no flame, in line with the national A-level fire protection standards, the fire resistance limit reaches more than 4 hours, can be absorbed in the process of burning A large amount of heat energy prevents the fire from spreading and delays the increase of the surrounding temperature.
Waterproof Feature:
Our Melamine surface decorative Magnesium Oxide Board can be boiled for 4 hours without the layers unfloding. In dry, cold and sloping weather, the performance is always stable, unaffected by condensed water droplets and vertical air, even if it is soaked in water for several days, it can be used normally after being recovered from naturally dried. It will not be deformed and affect the strength,and there're no No water droplets,no condensation phenomenons。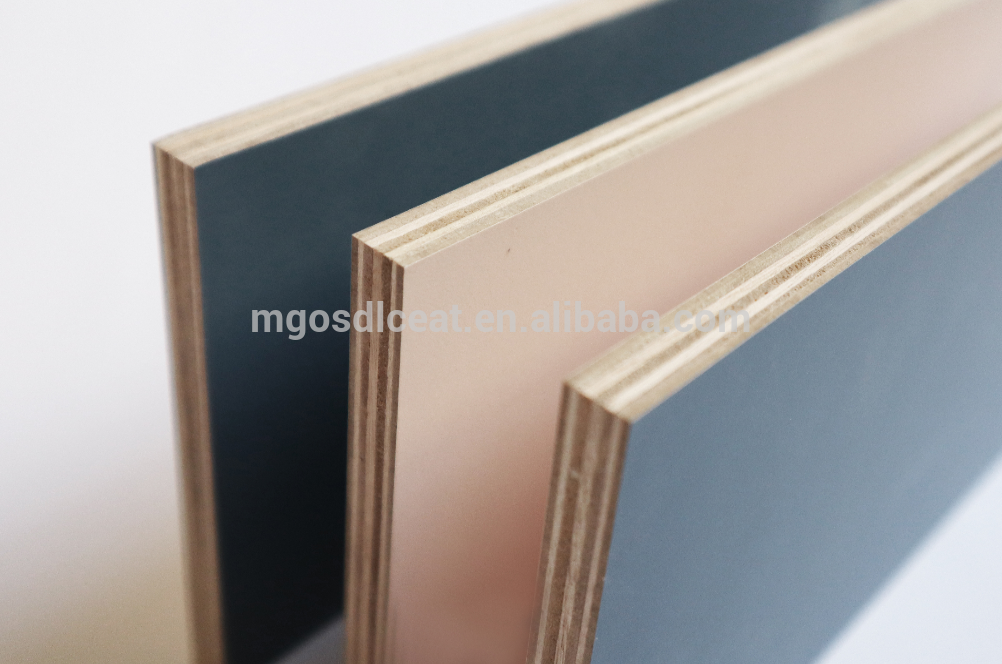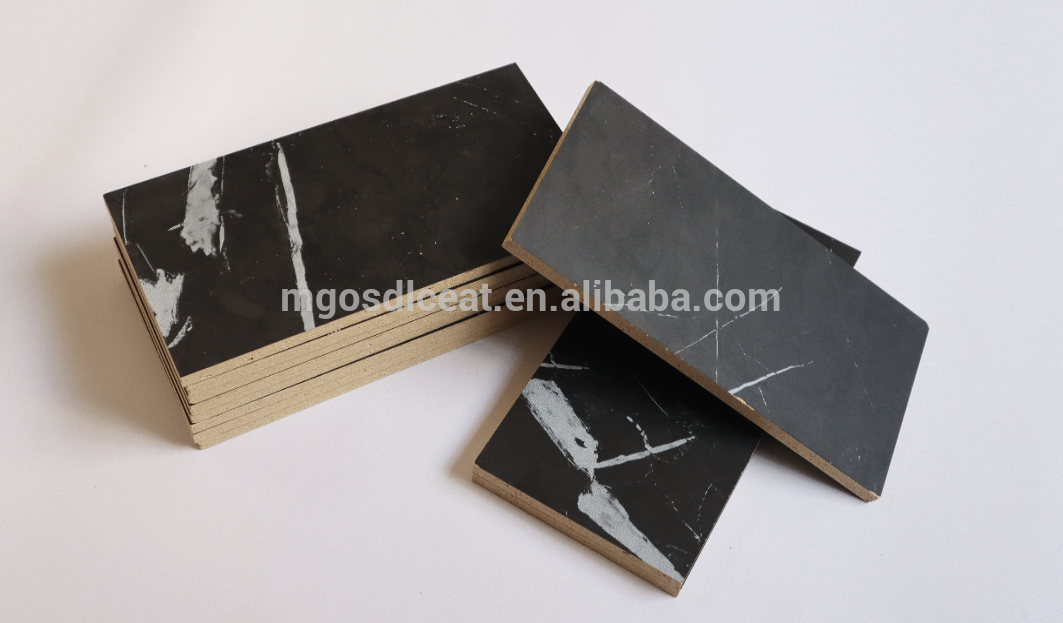 What is melamine laminated Decorative Mgo Board?
Melamine Decorative Board is laminated with melamine-impregnated paper. MgO Board is a strong, high quality, fire-proof, mineral-based building material used to replace plywood, fiber cement panels, OSB and gypsum wallboards. It is an extremely versatile product for use with interior and exterior construction. It is mading from bonding certain elements (including MgO nesium and oxygen) which results in an extremely strong cement-like material. Similar compounds have been used for construction purposes for hundreds of years in such world-famous sites such as the Great Wall of China, Rome's Pantheon, and extensively throughout one of the world's tallest buildings, Taipei 101.


A new study "Global Magnesium Fireproof Board Market by Manufacturers , Regions , Type and Application forecast to 2021 "says growing demand for commercial and residential buildings have driven the growth of global Magnesium Fireproof Board market. Market is expected to grow at a CAGR of 18.4%.
The global magnesium oxide board market,according to QYResearch , was valued at USD $947.06 million in 2016 and expected to reach USD $987.94 million by 2021. The Asia-Pacific region is the largest consumer,representing 43% of total consumption in 2016 followed by North America at 18.66%.
Using Mgo Board result in lower construction costs as well as maintenance costs and display superior performance compared to traditional wood,gypsum and cement-based products. Exterior and interior wallboards made with magnesium oxide are not only strong , they also known to be fire-resistant , mold proof ,non-toxic,insulating and hold up well in water.
MgO Board is a fire proof and a thermal insulation building material. It can be used for a number of applications including wall and ceiling linings,exterior cladding,fascia's , soffits , tile backing and flooring underlay.
MgO Board is non-combustible and can achieve fire ratings as high as 4 hours given the correct installation.It can be used for sound studios,schools,public areas,movie theatres,train and bus partitioning,boat partitioning,shopping centers and any area where the fireproof function is necessary.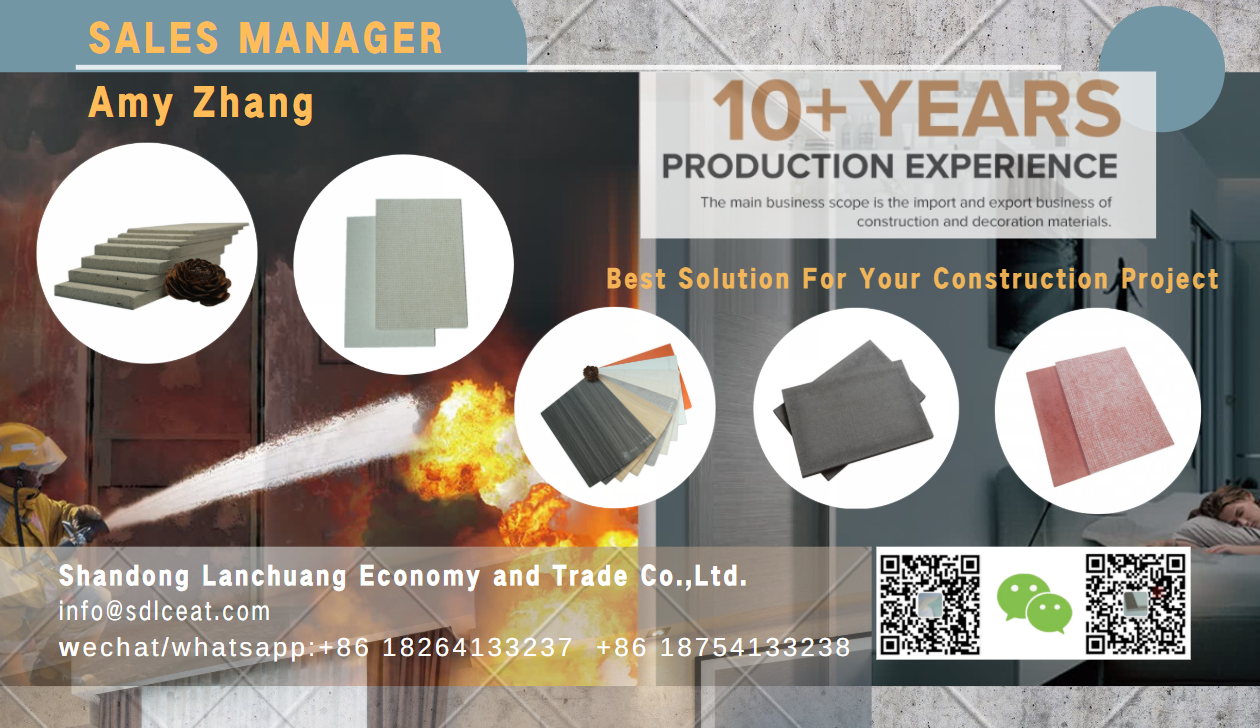 Looking for ideal Melamine Decorative Interior Wall Paneling Manufacturer & supplier ? We have a wide selection at great prices to help you get creative. All the Grade A2 Decorative Interior Wall Paneling are quality guaranteed. We are China Origin Factory of Laminated Decorated Board Netherlands. If you have any question, please feel free to contact us.