Magnesium oxide boards offer replacements for gypsum-based panels, drywall, and other construction boards and panels. They are environmentally benign and boast a host of characteristics beneficial to the safety and health of homeowners and contractors.
The Great Wall of China and the Roman Empire represent the first uses of magnesia mixed into mortar. By the 20th-century, the use of magnesia declined as builders turned to cheaper options such as Portland cement and other such materials.
Over the past two decades, however, magnesia has returned as a component found in sustainably produced magnesium oxide boards. Several states encourage and approve of builders using magnesium boards because they combine strength and versatility with sustainability and recyclability.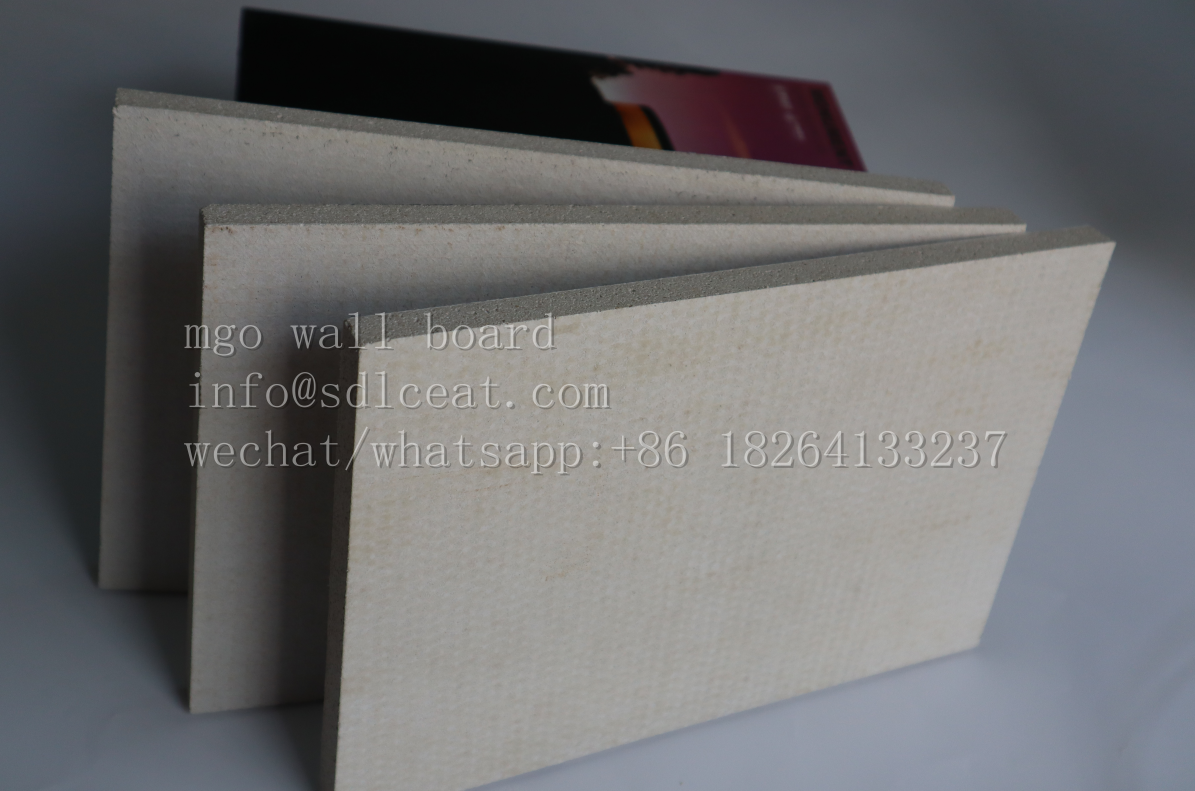 Features of MgO Board
Water resistance
Magnesium oxide inherently has very low water absorption and any moisture is naturally expelled. There is also no deterioration from freeze/thaw cycles.
Mold resistance
Since Mgo Board will not hold moisture, and since there is nothing within the product to act as a food source, the product will not support mold growth.The same applies to insects.
Versatility
Whether used on its own as a sheathing,wallboard or underlayment,or in conjunction with other building materials such as plywood,OSB or drywall,it can add tremendous value.MgO has an unlimited number of uses.Fire retardant plywood and OSB,demising walls and insulated exterior wall panels are some of the initial products that offer enormous performance-to-value propositions.
Fire resistance
Magnesium oxide boards are essentially non combustible,with a flame spread of ZERO and a smoke development of ZERO.These properties make it highly effective either standing alone as
a sheathing / underlayment or when laminated to other materials.
Impact resistance
While having the appearance and texture of cement or stone,Magnesium Oxide Board has excellent flexure and tensile properties.All of these properties combine to produce a board
with vastly superior impact resistance.